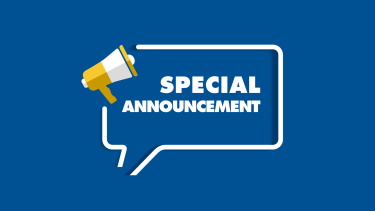 Letter from the Principal
September 1, 2022
Dear Bradner Elementary School Community,   
It is with great excitement that I write this letter of introduction to you as the new principal of Bradner Elementary School.  I had a wonderful conversation with Mr. Soon, and am honored to have the opportunity to support this close-knit school community. Mr. Soon shared with me how kind and caring the students are, and shared that I am lucky to be a part of an extremely dedicated staff, and a supportive school community.  I feel very fortunate to have the opportunity to support the staff, students and families, here at Bradner Elementary.  
I have been dedicated to supporting children and youth for the past 21 years. Over the past three years, I have been a Vice Principal at both Clearbrook Elementary School and Blue Jay Elementary School. I have also been an acting Principal at Dave Kandal Elementary School.
Prior to administration, my teaching career allowed me to work at every grade level from K-5, along with teaching ELL, LSS, and Library Learning Commons. My past few years of administration have provided me with teaching opportunities in music, P.E., along with teaching the grade 4/5 Blended Learning Program. Prior to joining the Abbotsford School District, I worked as a School and StudentSupport Worker (EA) in Vancouver, as well as a Youth Care worker with outside agencies.  
The following is my "why" statement, i.e. my core values, and personal mission statement:  
I want all students to feel that school is a place of refuge. A place where they feel safe, feel a sense of belonging and feel cared for. I want to instill a love of learning for all students. I want to create a school culture that is committed to adapting to, and supporting the community that it serves. My hope is that as a school community, we work upon the foundation that everyone is doing the best they can with the skills they have; whether they are students, staff, or parents. My job is to support, encourage and build upon that foundation. I want to inspire and engage staff in working towards common goals. I want to always support the best interests of students, even when it means making tough decisions, or having difficult conversations. My north star is toalways consider what is best for children.  
I am thrilled to bring my experiences as an educational leader to Bradner Elementary School, and I look forward to meeting and working with you as a partner in education. Please do not hesitate to come say hello or reach out to me with any questions or concerns. I hope that you enjoy the last few days of summer break with your child(ren), and I look forward to welcoming them back to school next week!
Sincerely,
Kam Sidhu, Principal